I wrote all of the content for this magazine which highlighted the Top 150 Things to See & Do in Saskatchewan for Post Media.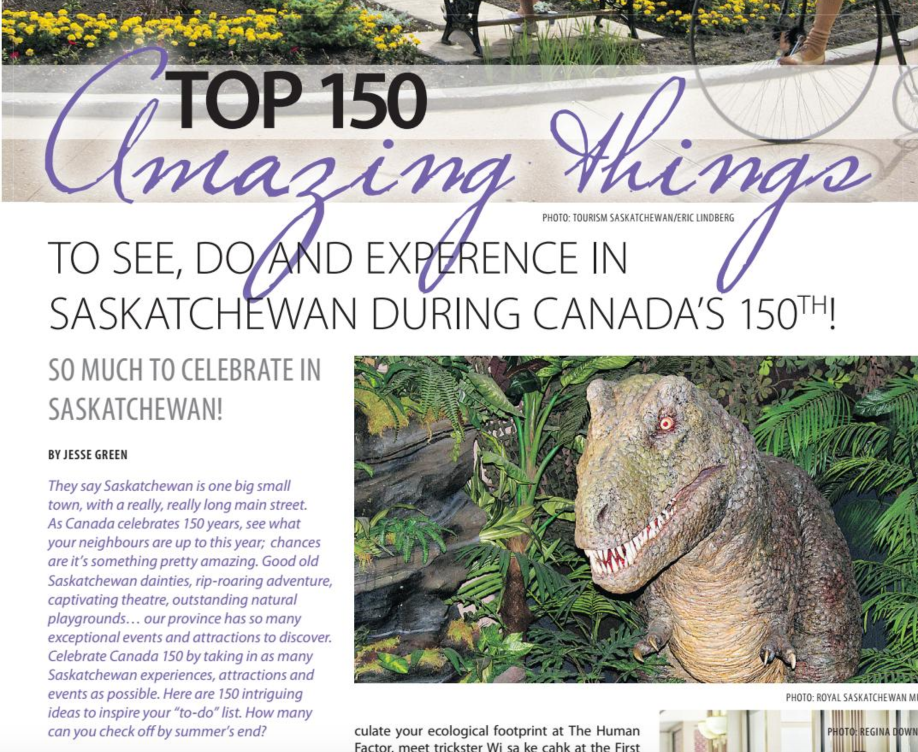 "They say Saskatchewan is one big small town, with a really, really long main street. See what your neighbours are up to this year; chances are it's something pretty amazing. Good old Saskatchewan dainties, rip-roaring adventure, captivating theatre, outstanding natural playgrounds... our province has so many exceptional events and attractions to discover."
Click here
to view the magazine online.